East China's Jiangsu province will step up its effort for earthquake prevention and disaster mitigation, according to a joint work conference held Wednesday in Nanjing. Fan Jinlong, Member of the Standing Committee of the Provincial Party Committee and Executive Deputy Governor, attended the meeting and delivered a speech.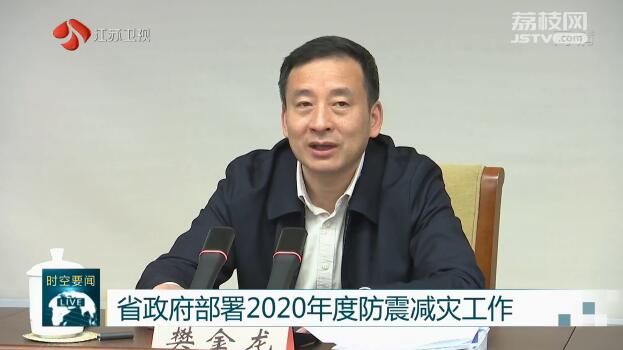 In recent years, Jiangsu has implemented the decision-making polices and deployment of the CPC Central Committee and the State Council and improved the earthquake prevention and mitigation system, as is evidenced by the effectiveness in earthquake disaster risk prevention and control, according to a statement released after the meeting.
The province must fully understand the importance of stepping up the efforts for earthquake prevention and mitigation in the new era, grasp the new situation and new tasks, make efforts to make up for weaknesses, and promote the modernization of the emergency management systems and capabilities, the statement said.
It is necessary to study and implement General Secretary Xi Jinping's important expositions on preventing and defusing risks, preventing, mitigating, and relieving disasters, strengthening bottom-line thinking, anxiety awareness, and improving the ability to prevent and resolve risks, said the statement.
More efforts should be made to speed up the construction of the four system for earthquake disaster risk prevention, earthquake science and technology innovation, and social governance for earthquake prevention and mitigation, and incorporate earthquake prevention and mitigation into the creation of safety demonstration cities, according to the statement.
It is important to carry out publicity and education on earthquake prevention and disaster reduction, implement a number of major projects for earthquake prevention and disaster reduction, and provide a solid safety guarantee for the high-quality development of the province, said the statement.
(Source:ourjiangsu.com)