East China's Jiangsu province saw surging tourism and retail sales during the weeklong National Day holiday to give a strong impetus to the province's economic growth.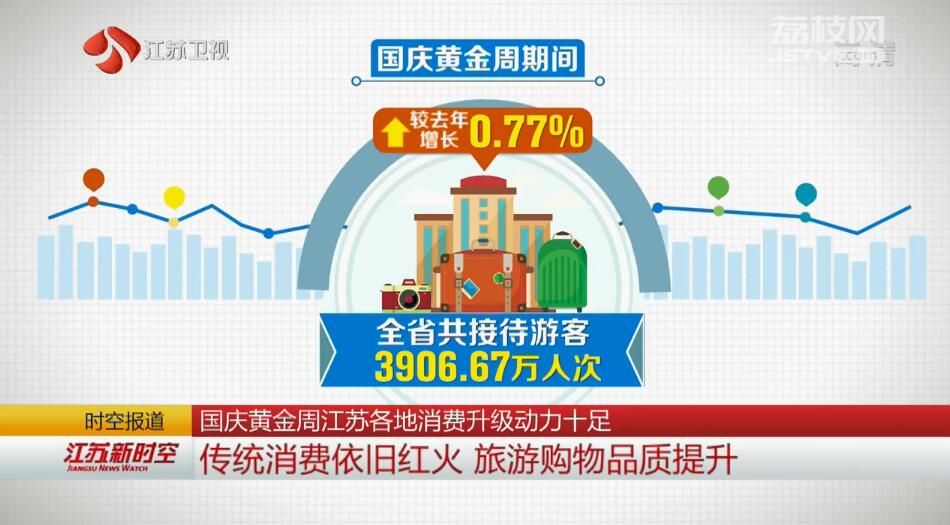 During the National Day holiday, Jiangsu received a total of 39.066 million tourists, an increase of 0.77% over the previous year. The amount of tourism consumption reached 10.527 billion yuan, an increase of 18.66% year-on-year. Nanjing Confucius Temple Scenic Belt, Sun Yat-sen's Mausoleum Scenic Area and Xuanwu Lake received respectively 1.81 million visitors, 653,700 visitors, and 543,800 visitors, ranking the top three most popular scenic spots in Jiangsu.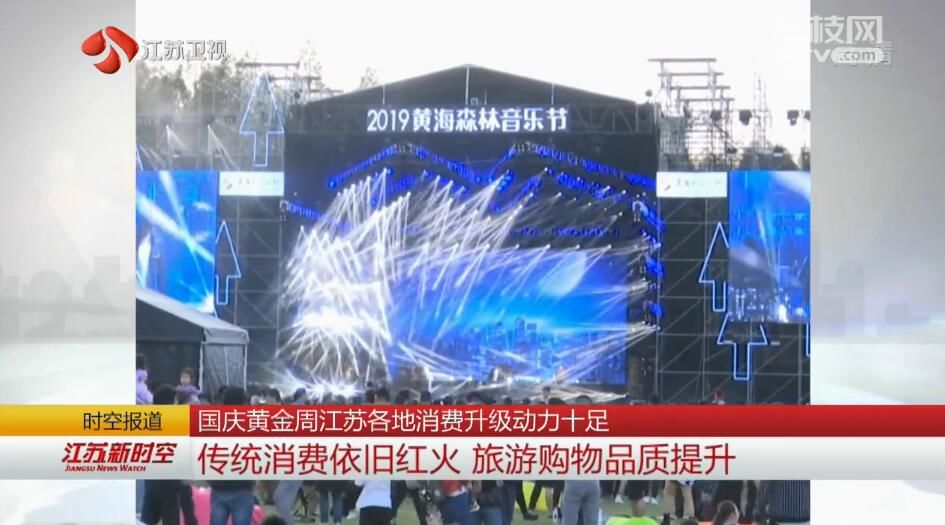 The unique ecological tour is also increasingly favored by the public. Dongtai Yellow Sea National Forest Park staged a music feast, allowing visitors to enjoy the relaxation and leisure of music while enjoying being close to the nature.
  The sales of gold and jewelries in Nanjing increased by nearly 20% compared with conventional days. High-end imported beauty products are more popular among female consumers with the sales on the rise.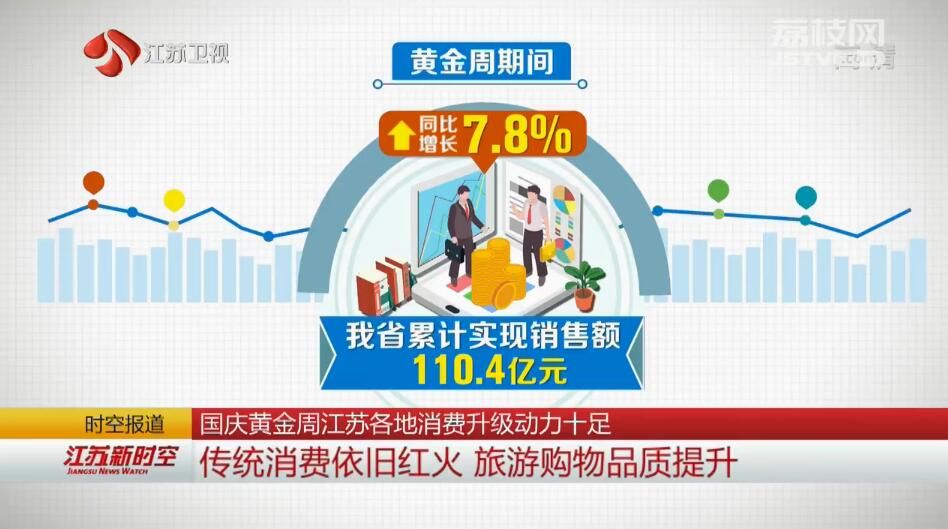 Jiangsu posted 11.04 billion yuan of retail sales during the 7-day holiday, a year-on-year increase of 7.8%. The key catering enterprises recorded sales of about 1.25 billion yuan, a year-on-year increase of 11.3%.
  The premiere of the blockbusters such as Me and My Motherland pushed the film box office to more than 430 million yuan, up 120% year on year.
  Senior citizens are fully embracing e-commerce. Those aged over 50 are buying more, especially products usually purchased by the younger generations.
  Combined sales of retail and catering enterprises in China rose 8.5 percent year-on-year during the week-long National Day holiday ending on Oct 7, showed data from the Ministry of Commerce.
  From Oct 1 to 7, the total sales of China's retail and catering firms reached 1.52 trillion yuan, the ministry said in a statement on its website.
  While tourism, culture and sports-related consumption maintained rapid growth, the sales of organic food, fashion clothes, smart home appliances, and new electronic devices reported dynamic performance.
  Supply of daily necessities was sufficient, and the prices were generally stable during the past week, according to the ministry.
  Tourists' spending during the holiday reached nearly 650 billion yuan, an increase of 8.47 percent from the previous year, the Ministry of Culture and Tourism said.
  Tourists from more than 500 cities booked travel products including package tour, independent tour, customized tour and local sightseeing in 100 countries and regions.
  "Red tourism," or revolutionary-themed tourism, has become a highlight. About 78.84 percent of tourists participated in activities celebrating the 70th anniversary of the founding of the People's Republic of China, according to statistics from the Ministry of Culture and Tourism. About 66.4 percent visited culture and history-themed tourist sites
  (source:ourjiangsu.com)