Home prices in 70 major Chinese cities continued to stabilize with slower month-on-month price increases in August, official data showed on Monday.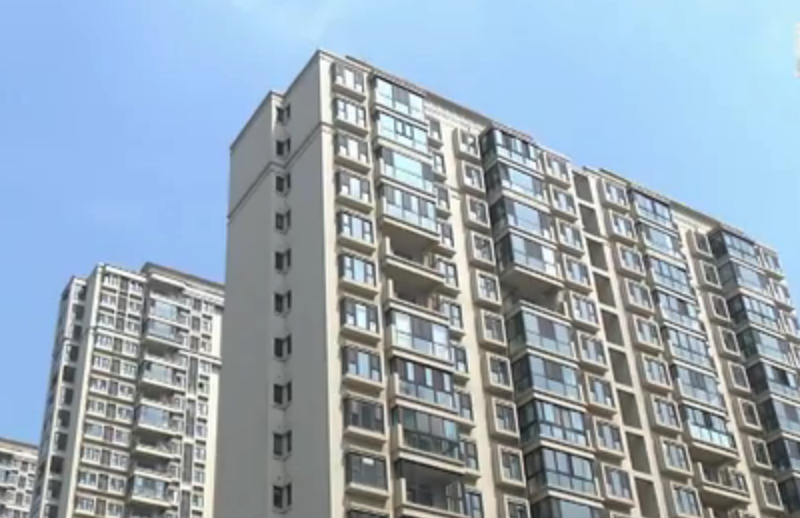 In August, 10 of the 70 large and medium-sized cities report month-on-month decline in the price of new homes, five cities remained unchanged in new home prices and 55 cities report month-on-month increase from July, showing a overall stable trend in the real estate market.
  The four cities in Jiangsu listed under the national monitoring scheme saw slight increase in new home prices in July.
  New home prices in Nanjing fell by 0.2% from July, up 5.4% from August last year, and the growth rate dropped by 0.3 percentage points from the previous month.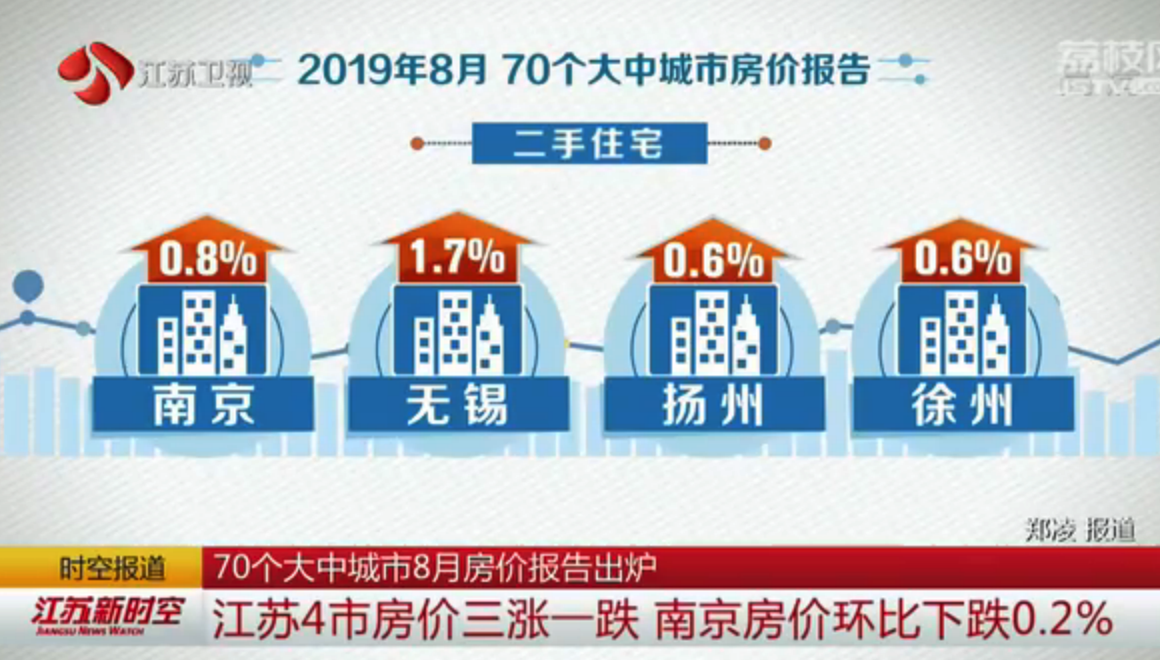 In terms of second home prices, Yangzhou, Xuzhou, Wuxi and Nanjing all reported slight increase in August.
  Compared with last August, the price of second-hand housing in Nanjing rose by 3.7%, an increase of 0.5 percentage points over the previous month.
  China's home prices stayed largely stable during the first half of the year, according to a report from the China Index Academy.
  Average home prices in 100 cities monitored by the academy rose 1.45 percent in the first six months, slowing from 2.64 percent a year ago.
  "The property market has become more fragmented in different cities during the first half year," the report said.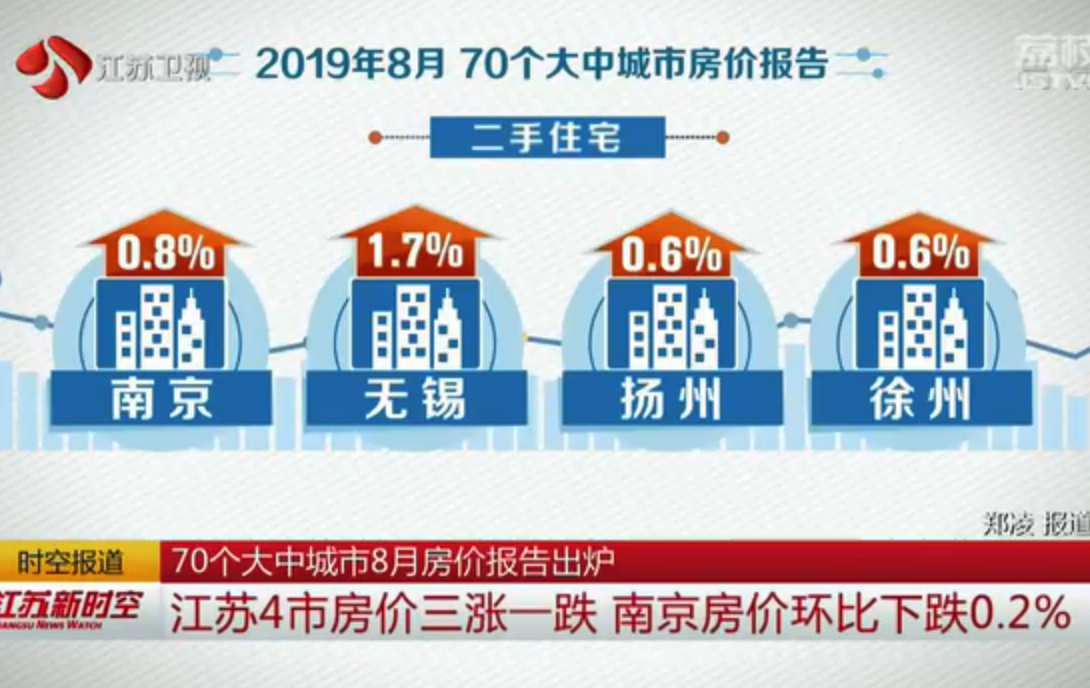 Average monthly sales in first-tier cities jumped 38.5 percent year-on-year to 570,000 square meters. Second-tier and third-tier cities saw their monthly sales fall 1.4 percent and 12 percent, respectively, to 750,000 square meters and 300,000 square meters.
  As for newly-built homes, prices rose 0.29 percent in first-tier cities. Second-tier cities saw prices up 2.3 percent, compared with a 4.22-percent growth seen the same period last year. Third- and fourth-tier cities grew 2.28 percent, slowing from 4.75 percent a year earlier.
  The secondhand home market remained stable during the first few months of the year but has recently shown signs of recovery. Top 10 cities reported a marginal 0.01 percent dip in used home prices in the first half.
  China's banking regulator in late May also ordered banks not to channel funds into developers via the shadow banking sector.
  This reflects the tightened measures authorities have implemented in accordance with market changes, according to the report.