East China's Jiangsu province has reported drastic improvement in urban and rural housing in the past 70 years, according to a press conference held Tuesday in Nanjing.
  Data shows that by the end of 2018, the urban per capita housing construction area of Jiangsu reached 46.9 square meters, an increase of 41.2 square meters compared with that of 1978.
  Since 2008, Jiangsu has built 3.18 million sets of various types of affordable housing, and more than 9 million people have moved out of shanty towns.
  In the early days since the founding of New China, only five cities in Jiangsu had waterworks. By the end of 2018, Jiangsu's water supply capacity reached 29.496 million cubic meters per day, constructing a water supply security system across the province.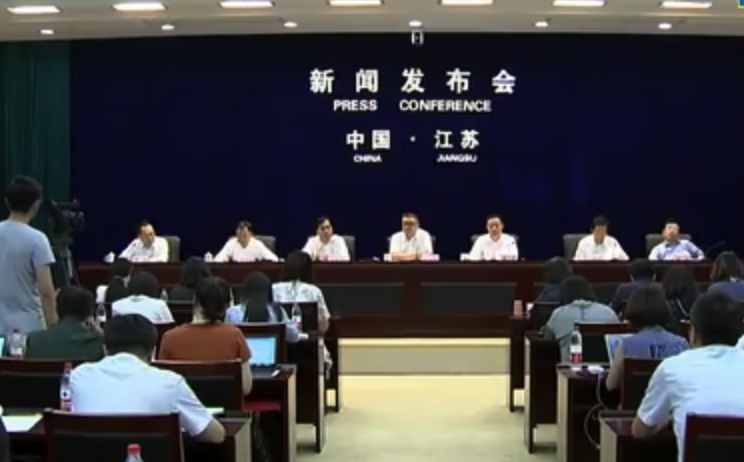 In the meantime, Jiangsu has significantly improved its public utility infrastructures with the urban and rural areas undergoing earth-shaking changes. 189,000 natural villages have undergone environmental overhaul, more than 80,000 urban environmental pollutions have been treated, and more than 1,000 provincial-level beautiful livable villages have been built.
  In the next three years, Jiangsu will relocate 300,000 rural households in north Jiangsu into resettlement quarters.
  Jiangsu has also continued to maintain its leading position in the construction sector with output value exceeding 3.4 trillion yuan in 2018.
  Gu Xiaoping, Party Secretary, Department of Housing and Urban-Rural Development, Jiangsu
  In the rapid changes Jiangsu has been committed to the overall coordination of economic and social development and the construction of a beautiful urban and rural area
  In the context of rapid economic development and rapid urbanization, Jiangsu has better protected historical and cultural heritage. Currently, the province has 13 national historical and cultural cities, the largest number in the country. There are also 31 national historical and cultural towns and 5 national historical and cultural districts.
  Officials from Wuxi and Yancheng shared valuable experience and advanced practices in urban and rural construction development from optimizing urban and rural planning and layout and building an integrated transportation system.