The Jiangsu Provincial Society of CPC History held a forum Tuesday in Nanjing on the 70th anniversary of the founding of New China.

  Luo Zhijun, director of the Agricultural and Rural Affairs Committee of the National Committee of the Chinese People's Political Consultative Conference and president of the Provincial Provincial Society of CPC History, addressed the forum.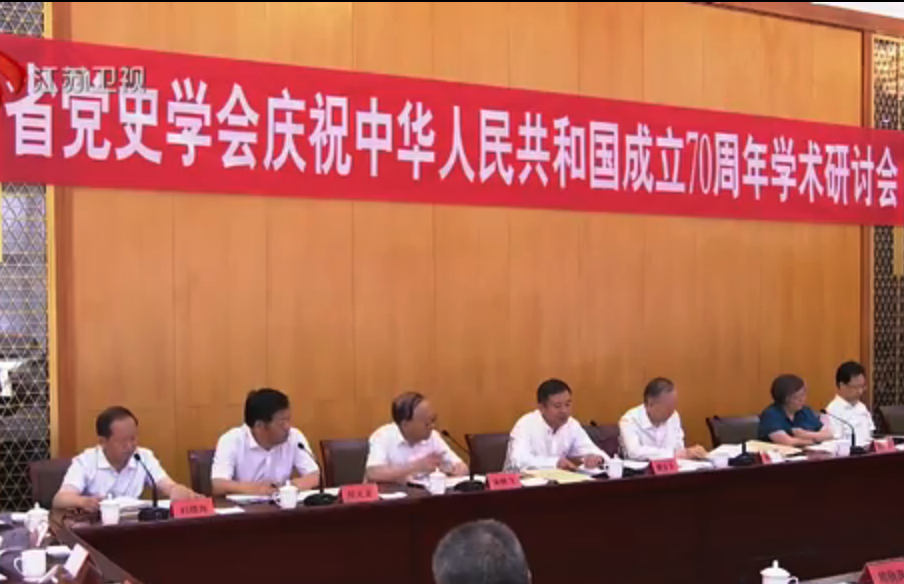 Fan Jinlong, member of the Standing Committee of the Provincial Party Committee, executive deputy governor and secretary of the provincial party committee, delivered a speech.
  Luo Zhijun pointed out that the extraordinary course of 70 years has inspired us to always adhere to the guidance of Marxist theory. We must unswervingly adhere to and strengthen the party's centralized and unified leadership, and always adhere to the development thinking of the people as the center, he added.
  It is imperative to always insist on development, adhere to reform and opening up and continuously promote the high-quality development of Jiangsu, Luo said.
  He hoped that the scholars of party history research will continue to conduct in-depth research under the guidance of Xi Jinping's Thought on socialism with Chinese characteristics for the new era and provide a powerful spiritual force for the construction of a new Jiangsu.
  Fan Jinlong called on the society of CPC history to make new performances from the political height of strengthening the four consciousnesses and the four self-confidences, safeguarding the authority of the CPC Central Committee and getting united around the centralized and unified leadership the CPC Central Committee with Comrade Xi Jinping as the core.