Wu Zhenglong, governor of Jiangsu province, went on an inspection tour Tuesday morning to the provincial department of public security, the provincial department of emergency management and the provincial office for petition administration to learn about the progress in cyber security and petition work. He demanded more efforts to be made for the 70th anniversary of the founding of the People's Republic of China.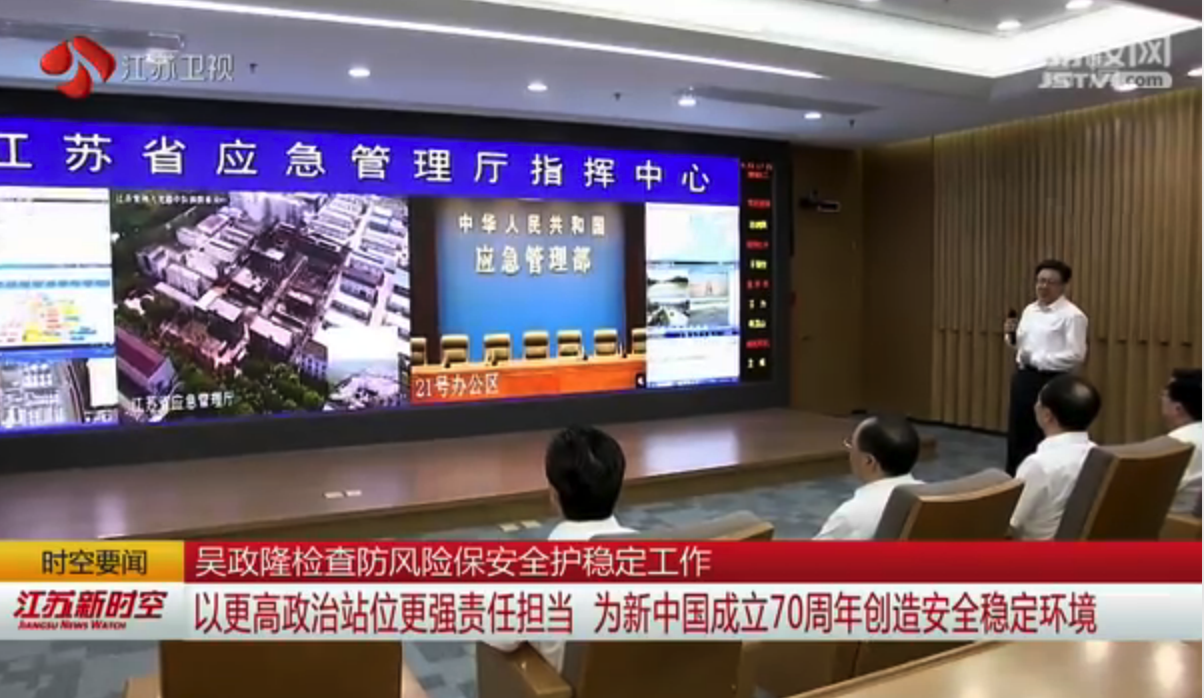 When visiting the provincial department of public security, Wu made detailed inquiry into the strengthened efforts for cyber security, demanding that more measures should be taken to cope with the security preparedness before the National Day holiday.
  He demanded that strengthening cyber security should be materialized by the people and for the people by giving full play to the role of the people, make comprehensive use of high-tech means, give active response to risk challenges, and safeguard the vital interests of the people in cyberspace.
  Chinese President Xi Jinping has highlighted the necessity for a cyberspace environment that is safe and manageable as well as open and innovative.
  Efforts should be made to raise people's sense of fulfillment, happiness and security in cyberspace, said Xi in an instruction to a week-long national awareness campaign on cybersecurity that got underway on Monday.
  Xi said the country will safeguard the security of personal information and citizens' legal rights and interests in cyberspace.
  Wu Zhenglong later went to the provincial department of emergency management to learn about the preparedness of the emergency command system and duty system, demanding that the emergency management departments should make better performances by carrying out important duties such as emergency rescue, safe production, disaster prevention and mitigation.
  During his visit to the provincial office for petition administration, the Governor inquired about the operation of the transparent petition system and the overall petition situation across the province.
  Wu Zhenglong asked the petition administration to adhere to the people-centered approach, bear in mind the principle of serving the people wholeheartedly, handle every petition, every visit and every complaint so as to be informed of the voices of the people, and respond to the call of the people on the most concerned issues, focus on solving the problems that are of real interests to the people and continuously enhance the people's sense of acquisition and satisfaction with practical actions.
  Party and government organs at all levels should put people's petitions on their agenda and keep updated accordingly, the he said.
  Leading officials should take responsibilities for the handling of petitions that fall within their scope of duty, according to the Governor.